Today, May 1st, 2018, my 6th book, Albie Newton, hits shelves – and I'd love for you to celebrate with me!
What's Albie Newton about?
Meet Albie Newton: child genius. He's a whiz at inventing things. But is he inventive enough to figure out how to make friends?
"Part ode to creativity, part reminder to be a conscientious classmate, this title will find its niche in elementary STEM collections and classrooms everywhere."—School Library Journal
"This engaging tale offers messages about being oneself, accepting differences, and forging friendships." —Publishers Weekly
"Funk's playful, rhyming descriptions of his impressive toddlerhood feats immediately land this story in the realm of tall tales. . . . Throughout, Garay's colorful, digital, cartoon illustrations match the text's silly, humorous tone." —Kirkus Reviews
Check out the book trailer here:
How can you celebrate Albie Newton's book birthday with Josh?
Tweet a picture of the cover (don't forget to tag me, @joshfunkbooks)!
Request that your local library order a copy!
Share Albie Newton all over social media, in your neighborhood coffee shop, or with strangers on the street!
Download and print the *Free* Albie Newton Activity Kit right here!
Come to the Albie Newton Book Launch at Blue Bunny Books on Saturday, May 12th (see below)!
And consider buying the Albie Newton all for yourself (and a second copy for your kids) – it's available at all of the booksellers below:
Saturday, May 5th from 10:00am to 3:00pm: Hudson Children's Book Festival, Hudson Jr/Sr High School, 215 Harry Howard Avenue, Hudson, NY, USA
Saturday, May 12th at 11:00am: Albie Newton Book Launch at The Blue Bunny Books & Toys, 577 High Street, Dedham, MA, USA
Saturday, May 19th at 11:30am: How to Code a Sandcastle Book Launch at Newtonville Books, 10 Langley Road. Newton Centre, MA, USA
Two for You
1. You Know What? written by Carol Gordon Ekster & illustrated by Nynke Mare Talsma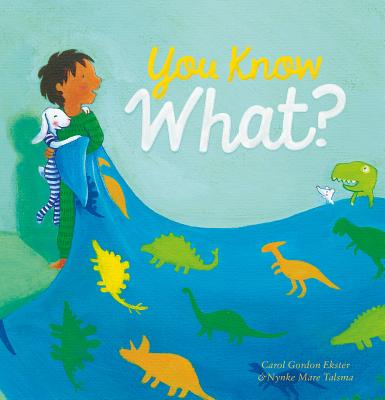 2. What If … written by Samantha Berger & illustrated by Mike Curato