In the past week, I received some fun mail! First came Advanced Reader Editions* of Lost in the Library: A Story of Patience & Fortitude (illustrated by Stevie Lewis, published by Henry Holt / Macmillan, available on 8.28.18).
Mammoth News! Advanced Reader Editions of LOST IN THE LIBRARY: A STORY OF PATIENCE & FORTITUDE are here!
And I'm giving away 5 copies! RT/QT by 2.19 to enter #giveaway! @nypl pic.twitter.com/3nf4of1pMV

— Josh Funk (@joshfunkbooks) February 5, 2018
I'm giving away five copies on Twitter (Retweet or Quote Tweet the above by Monday, 2.19 to enter). See more about Lost in the Library in my last post here.
(Wanna know a secret? You can even see some of the incredible interior art at Macmillan's site here! Shh! Don't tell anyone!)
Then, came my first final copy of Albie Newton (illustrated by Ester Garay, published by Sterling, available 5.1.18):
I'm so excited to share this book! Albie Newton is a creative whiz. On his first day of school, he attempts to make friends – but he doesn't necessarily understand the other children's social cues and ends up causing lots of problems without realizing it.
It's my sincere hope that this book acts as a mirror and window for many children and classrooms who need it.
All four of my 2018 picture book releases – including How to Code a Sandcastle and the third installment of the Lady Pancake & Sir French Toast series, Mission Defrostable (cover coming soon) – are now available for pre-order. I can't wait to share them all with you!
Two for You
1. Bear and Chicken written & illustrated by Jannie Ho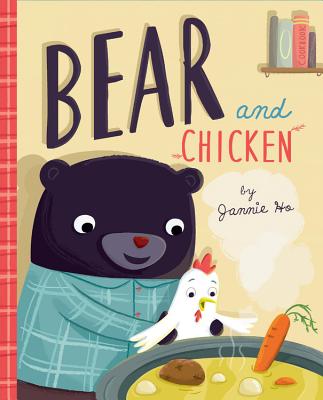 2. Born to Swing: Lil Hardin Armstrong's Life in Jazz written by Mara Rockliff & illustrated by Michele Wood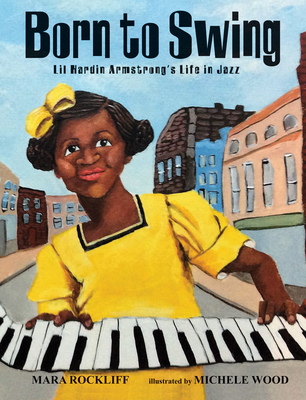 *Advanced Reader Editions (or ARE's) are Macmillans' advanced copies of books. Most publishers create F&G's (which stands for Folded & Gathered) when creating advanced copies of picture books – which do not have staples. Because Macmillan uses staples, they are more than just 'folded and gathered' – requiring a different name. But for all intents and purposes they serve the same function.