Hey, friends! This past Tuesday my newest book Lost in the Library was released!
It's about Patience & Fortitude, the New York Public Library lion statues that faithfully guard the Fifth Avenue entrance … until one night when Patience goes missing – and Fortitude has to venture INTO the library (for the first time ever!) to find him.
And this weekend I'll be celebrating the launch of the book AT THE NEW YORK PUBLIC LIBRARY! How cool is that?! For the first time ever, I get to read one of my books *with* the illustrator! Yes, Stevie Lewis will be reading with me! And you're invited!
There will be food, crafts, a band, and possibly REAL LIVE LIONS*! I hope to see you there – Sunday, 9/9 at 10am!
But if you can't make it, that's okay. You can still pick up the Lost in the Library at any retailer or library. And the folks at Macmillan have even made a *free* downloadable printable activity kit – so you can celebrate along from the comfort of your home!
*there will not be real live lions.
Saturday, September 8th: Bronx KidsLIVE at The Bronx Library Center, 310 East Kingsbridge Road, Bronx, NY, USA
Sunday, September 9th: Lost in the Library Book Launch at The Mid-Manhattan Library at 42nd Street, 476 Fifth Avenue, New York, NY, USA
Sunday, September 16th: Double Boston Book Launch with Melissa Stewart's Pipsqueaks, Slowpokes, and Stinkers at Porter Square Books, 25 White Street, Cambridge, MA, USA
Two for You
1. The Remember Balloons written by Jessie Oliveros & illustrated by Dana Wulfekotte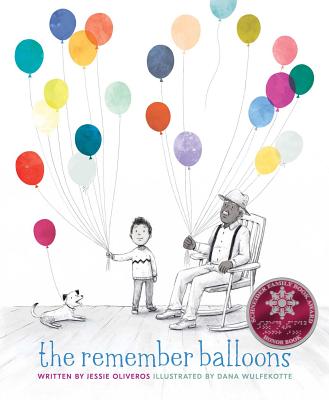 2. Cute as an Axolotl written by Jess Keating & illustrated by David DeGrand