In two weeks (on September 19th), my fifth book, It's Not Jack in the Beanstalk will be released. To celebrate, I'm sending Exclusive Signed "Collector's Card" Postcards to anyone* that pre-orders or orders** the book for themselves or their school/classroom/library/dentist-waiting-room/etc by October 1, 2017!
Wait, what is this book even about? Here's what the publisher has to say:
Jack is not fond of the bossy narrator of his fairy tale! When Jack is told to trade his beloved cow Bessie for some magic beans, throw the beans out the window, climb the ENORMOUS beanstalk that sprouts overnight, and steal from a GIANT, he decides this fairy tale is getting out of control. In fact, he doesn't want to follow the story line at all. Who says Jack needs to enter a life of daring, thievery, and giant trickery? He takes his story into his own hands—and you'll never guess what happens next!

​With laugh-out-loud dialogue and bold, playful art (including hidden fairy tale creatures for kids to find), this Jack and the Beanstalk retelling will have children rolling with laughter till Bessie the cow comes home.
Now that you're convinced, links to order are here:
Indiebound   B&N   Amazon   BAM!   Book Depository   Indigo/Chapters
Simply tell me where to mail the postcard once you've ordered your copy***. Please use this online google form (or the one embedded below). I promise I won't share your address with anyone. Period.
* Open to US and CAN mailing addresses only.
** We're using the #KidLit Honor System. Please don't abuse.
*** If you already ordered it days/weeks/months ago, I'd be happy to send you a postcard. You don't need to order another to be eligible (but you'll probably want to).
Sunday, 9/10 at 2pm: Bookseller Panel at The Writers' Loft, 20 North Main Street, Sherborn, MA, USA
Saturday, 9/16 at 11am: It's Not Jack and the Beanstalk Book Launch at Cary Memorial Library, 1874 Massachusetts Avenue, Lexington, MA, USA
Two for You
(two books I recommend you read)
1. What Makes a Monster? written by Jess Keating & illustrated by David DeGrand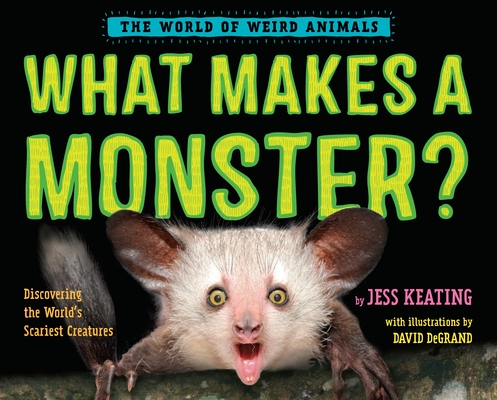 2. Boo Who? written and illustrated by Ben Clanton