During the 2017-18 school year (which, I'm defining as ending on June 30th – therfore, beginning today, on July 1st), a lot of fun stuff happened.
Three books I wrote were released:
I had readings, signings, & events at:
11 Public Libraries
11 Conferences & Festivals
16 Book Stores
I visited 108 schools
8 in-person visits
99 virtual visits

one of the visits was a double-visit – two school in the same districut skyped in at the same time
Dear Dragon was named a 2018/19 Missouri Association of Librarians (MASL) Show Me Award Nominee AND a 2018/19 Indiana Library Federation (ILF) Young Hoosier Book Award Nominee.
It's Not Jack and the Beanstalk was named to the 2018 Wisconsin State Reading Association (WSRA) Picture This Recommendation List.
How to Code a Sandcastle was selected to the 2018 Summer Indie Next List by the American Booksellers Association.
And for 2018-19 … who knows what'll happen? Have a fabulous summer everyone!
(don't forget about the *big* MISSION DEFROSTABLE preorder giveaway – details available here:  https://mailchi.mp/2d7e5b10c2c6/the-great-mission-defrostable-pre-order-giveaway)
Monday, July 9th – Tuesday, July 10th: nErDcamp Michigan, Western High School, 1400 S. Dearing Rd., Parma, MI, USA
Sunday, July 22nd: Sandcastle Storytime on the Cape at Eight Cousins Bookshop, 189 Main St., Falmouth, MA, USA
Monday, July 30th: nErDcamp North Carolina, Lenoir-Rhyne University, Hickory, NC, USA
Two for You
1. Iver & Ellsworth written by Casey Robinson & illustrated by Melissa Larson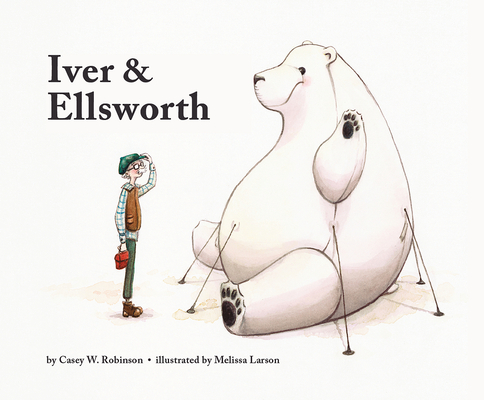 2. 100 Bugs! A Counting Book written by Kate Narita & illustrated by Suzanne Kaufman