A few months back, I offered a Massive Preorder Giveaway Contest for Mission Defrostable, the third adventure in the Lady Pancake & Sir French Toast series.
The book came out this past Tuesday, so today I'm announcing the winners!
The Grand Prize Winner who will receive signed copies of all NINE of my books is …
Michelle W
The 10 Lucky First Prize Winners who get swag packs Lady Pancake & Sir French Toast memorabilia are …
Julie V
Kimberly M
April S
Kristine M
Andrea U
Susan K
Stephanie H
Shelly H
Janet N
Jess R
Congrats! And everyone else who entered will get a little something in the mail from me in the coming weeks! (note: if you did not tell me your address, I will not be able to mail you anything)
But there's more! If you didn't enter, you can *still* be a winner! Pick up a copy of Lady Pancake & Sir French Toast #3: Mission Defrostable at your local bookstore and enjoy all the excitement the story has to offer!
Bon appétit
Two for You
1. Pipsqueaks, Slowpokes, and Stinkers: Celebrating Animal Underdogs written by Melissa Stewart & illustrated by Stephanie Laberis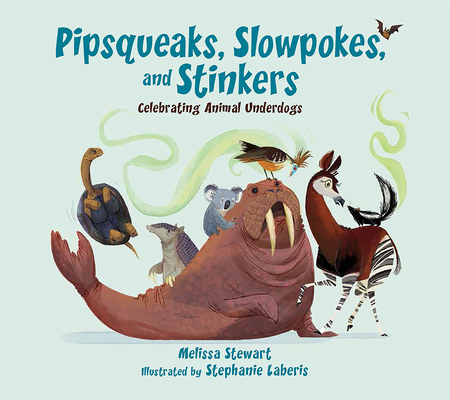 2. Rock What Ya Got written by Samantha Berger & illustrated by Kerascoët