Mission Defrostable, the 3rd book in the Lady Pancake & Sir French Toast series, has a cover!!! I'm so excited about this book! It's the best one  yet!
Check out the full cover reveal over at Margie Myers-Culver's website, including a short interview with the author (that's me).
Mission Defrostable, illustrated brilliantly once again by Brendan Kearney, and published by Sterling Children's will be served on 9.4.18 – but you can put your order in for it right now at every bookseller everywhere!
Saturday, May 5th from 10:00am to 3:00pm: Hudson Children's Book Festival, Hudson Jr/Sr High School, 215 Harry Howard Avenue, Hudson, NY, USA
Saturday, May 12th at 11:00am: Albie Newton Book Launch

at

 The Blue Bunny Books & Toys, 577 High Street, Dedham, MA, USA
Saturday, May 19th at 11:30am: How to Code a Sandcastle Book Launch at Newtonville Books, 10 Langley Road. Newton Centre, MA, USA
Two for You
1. The Breaking News written & illustrated by Sarah Lynne Reul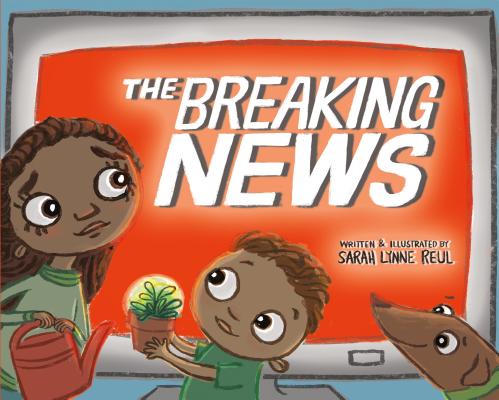 2. Alfie written & illustrated by Thyra Heder