Next week I'll be attending the National Council of Teachers of English (NCTE) Annual Convention in St. Louis, Missouri. I'm really excited about taking part in several panels with some amazing book creators and educators.
Are you attending? If so, definitely stop by and say hi! Here's my schedule:
In other AMAZING news, The Case of the Stinky Stench made it to the Semifinal Round of the Goodreads Choice Awards for Best Picture Book of 2017!
If you voted in the first round, thank you! If not, everyone gets to vote again in the Semifinal Round! So go vote now!
Two for You
1. Is Your Buffalo Ready for Kindergarten? written by Audrey Vernick & illustrated by Daniel Jennewein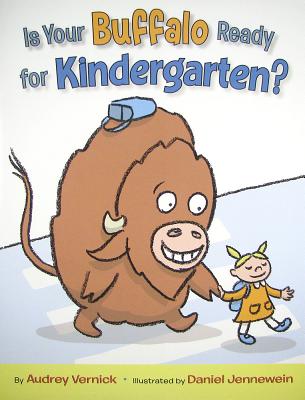 2. Caring for Your Lion written by Tammi Sauer & illustrated by Troy Cummings