If you head to your local bookstore, there's a good chance you'll smell see something new: THE CASE OF THE STINKY STENCH!
This photo was taken at The Concord Bookshop (in Concord, Massachusetts).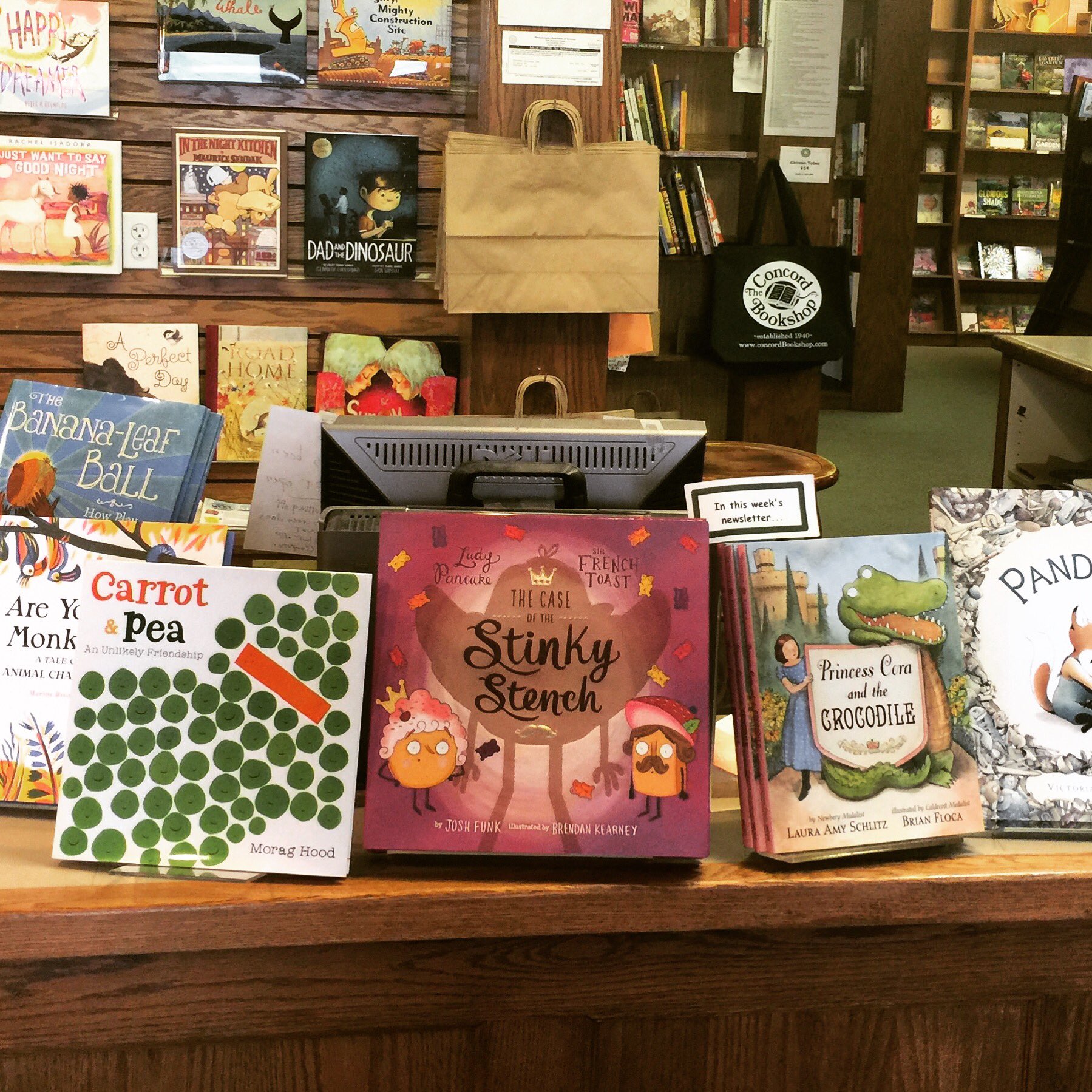 And this was at Gibson's Bookstore (in Concord, New Hampshire):
(Photo Credit: Kari Allen)
While the official release date of The Case of the Stinky Stench isn't until May 2nd, it appears that you can pick up your copy now! (at least if your local bookstore is in a town called "Concord")
[side note: I've also received word that certain online retailers are also sending copies early]
So, clean out your fridges, everyone! The Stinky Stench has arrived!
Saturday, 4/15 at 2-4pm: April Showers with 9 other Local Authors (M.P. Barker, Sarah Brannen, Joan Duris, Ruth Horowitz, Deborah Kops, Heather Lang, Cheryl Lawton Malone, Anna Staniszewski, Jean Taft) at An Unlikely Story Bookstore and Café, 111 South Street, Plainville, MA, USA
Saturday, 4/29 at 3pm: Stinky Stench Pre-Launch Storytime at the Boston Public Library, Central Library in Copley Square, 700 Boylston St, Boston, MA, USA
And then …
Two for You
(two books I recommend you read)
1. Happy Dreamer written & illustrated by Peter H. Reynolds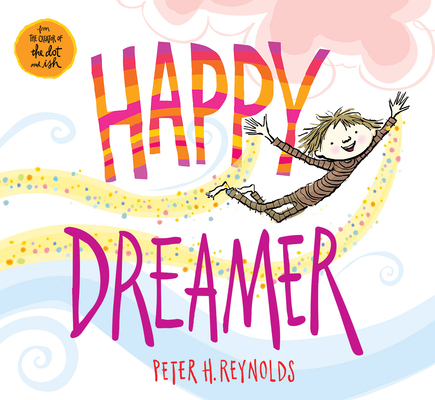 2. Vampirina at the Beach written by Anne Marie Pace & illustrated by LeUyen Pham