It's Pancake Day! And in just over two months – on May 2nd, THE CASE OF THE STINKY STENCH, sequel to Lady Pancake & Sir French Toast, will be released. To celebrate, I'm sending swag out to anyone who pre-orders a copy.*
Magnets, Collectors Cards, & Bookmarks
AND – if you pre-order from an Independent Book Store, I'll send a bonus something special!
TO ENTER: snap a picture of your receipt and send it to joshfunkbooks+giveaway [at] gmail [dot] com along with your snail mail address.
To top it off, I'm picking ONE lucky winner to get personalized signed copies of both Lady Pancake & Sir French Toast AND The Case of the Stinky Stench. Good luck! And may the syrup be ever in your flavor!
* giveaway is open until May 1, 2017 to U.S. residents only, while supplies last.
Two for You
(two books I recommend you read)
1. The Friend Ship written by Kat Yeh & illustrated by Chuck Groenink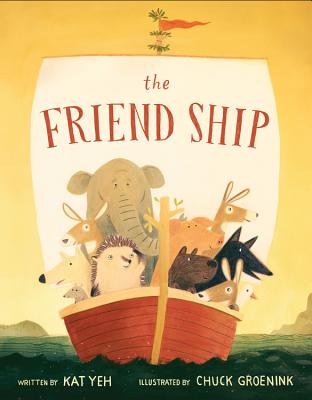 2. You Don't Want a Unicorn! written by Ame Dyckman & illustrated by Liz Climo